Location
Bearhawk Massage is part of the Corner Studio Massage Collaborative,
located at 379 Main Street, in Medford, MA.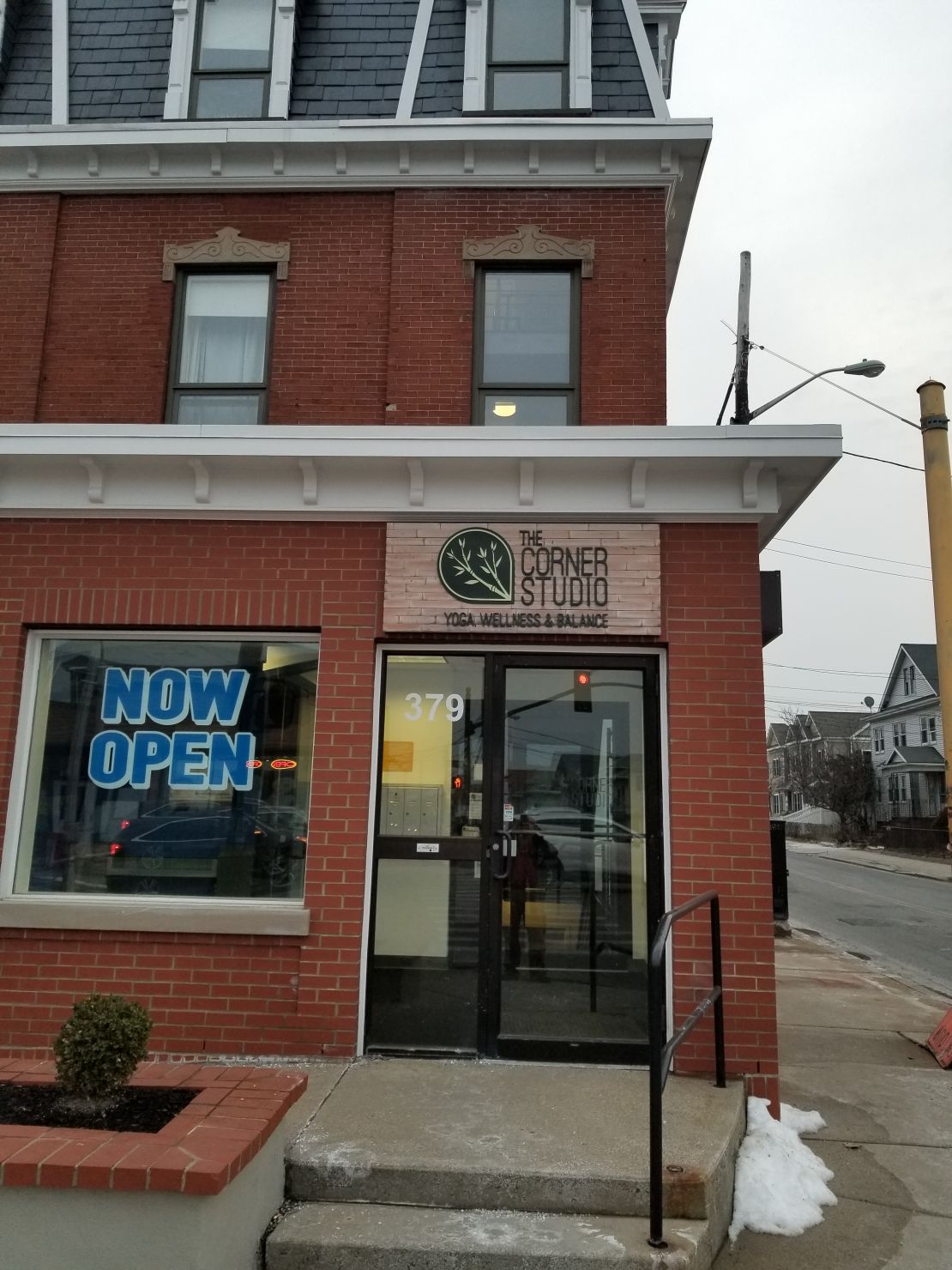 Bearhawk Massage studio can be found at the corner of Main St and Harvard St, just outside Medford Square and the Mystic Valley Parkway. I work in conjunction with Donna Rains of Donna Rains Massage.
My hours are flexible, with studio time available weekdays during the day, as well as evenings. If you prefer to book on weekends, that can be happily arranged, but please bear in mind that massage therapists are busiest when others are free, so weekends tend to fill up early. Take advantage of the online booking link available at the top of each page of this site to get the date and time you want.
The Massage studio is located on the lower level of the building. The building also houses "The Corner Studio", a yoga studio on the second floor. There is free parking on Wareham or Harvard Streets on either side of the studio as well as metered parking across Main Street on the even-numbered side or a block away in either direction (limited 2 hour parking). Be cautious of the small 30 minute spaces directly in front of the studio.
We are served by the MBTA 101 bus route and are a moderate walk from the MBTA 96 bus route or the MBTA Orange Line for those who prefer to take public transportation. It is also a nice, relaxed walk (in good weather, of course) from Davis Square on the MBTA Red Line.
Hope to see you soon!
I can be reached by voice or text at 617-331-3133 and by email at bearhawkmassage@gmail.com.
Winter Parking Information
Winter Parking Regulations may be imposed between December 1st and April 1st during each winter season.
During a DECLARED SNOW EMERGENCY, the ODD/EVEN parking restrictions will be enforced.
The proper side of the street to park on is determined by the year in which the Winter Regulations begin.
This winter, for example, the regulations began on December 1, 2018, therefore parking is required on the EVEN numbered side of the street unless otherwise restricted.
The Chief of Police can suspend both side parking if there are traffic and safety issues.
Parking Restrictions During Declared Snow Emergencies
During a declared snow emergency, all vehicles must be parked on the EVEN side of the street this winter season unless otherwise posted or exempted. All emergency arteries will have no parking until the snow emergency is lifted.