Welcome!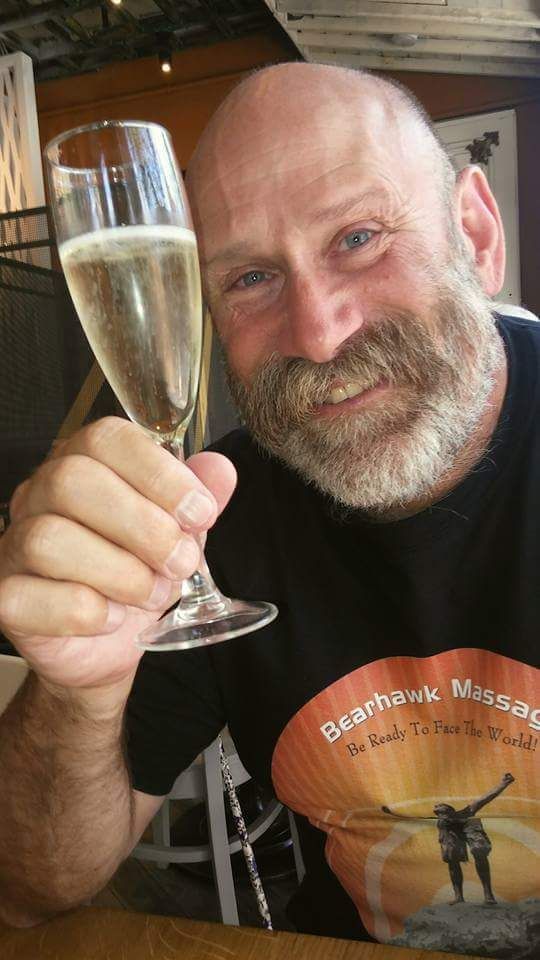 Hello, I'm Sherman Hanke.
Thank you for your interest in Bearhawk Massage.

I specialize in rejuvenating and relaxing massage. Whether you have tension from gardening, sports, or occupational stresses (from sitting at a computer desk all day to fighting fires to being permanently on-call), I can help you meet life's demands with greater energy and comfort.
My massage style is a combination of Swedish relaxation and deep tissue massage with influences from myofascial release technique, sports massage and energy work, highlighting aspects of Eastern and Western healing. I also specialize in body usage techniques, positional awareness coaching and flexibility training to help you maintain the relaxation of your massage long after you leave the table. This can all be tailored to your specific needs or desires which will always be the center of your treatment.
You can click on the "Services" button in the menu to learn more about the various techniques I use in my work as well as information about cost-saving massage packages and gift certificates.
If you are using a mobile device to access this site, look under the "Menu" button for access to other pages.
To book an appointment with me once you have looked over the information here, you can go directly to the BOOK APPOINTMENT button to schedule online. If you have questions, you can click on the "Contact Me" page to email me.
I'm looking forward to hearing from you.
Thanks for visiting, and remember...
"Relaxation IS Healthcare!"
Many people find using the online booking system here an easy and fast way to reserve a time and book a session.
Difficulty finding a time that works for you? Feel free to email or text me and I'll do my best to accommodate.
You can access the online booking application from the top of any page on this site.