Covid19 Update information
I have begun to reopen. This opening will be slow to allow me to spend more time on the enhanced cleaning and sanitizing procedures so I can guarantee the studio is as safe as possible. If you can't get a booking right away, it may be due to my allowing extra time between clients for sterilizing the workspace. Look for the next available date.

Everyone's adherence to glove, mask, and social distancing protocols will have a direct impact on the success of this opening.
I ask that you wear your face mask when you are not facedown on the table. This will minimize our breathing each other's exhalations. And, just so there are no surprises when you turn over, I'll warn you that I will be working in gloves, a mask, a body apron, and a protective face shield for the protection of both of us.
---
Drawing from best practices advocated by the two leading professional organizations in the massage field, the American Massage Therapy Association and the Associated Bodywork & Massage Professionals as well as a variety of practitioners, educators and medical information resources, I have put together the following list of shared commitments to wellbeing.
The first listing is what you, the client, agree to. The second listing is my own commitment to you.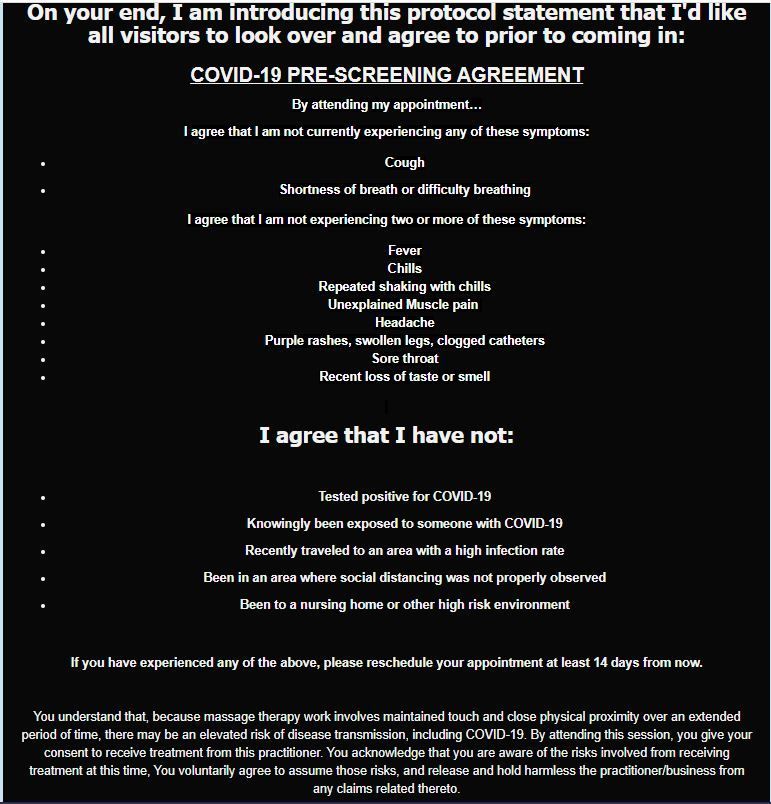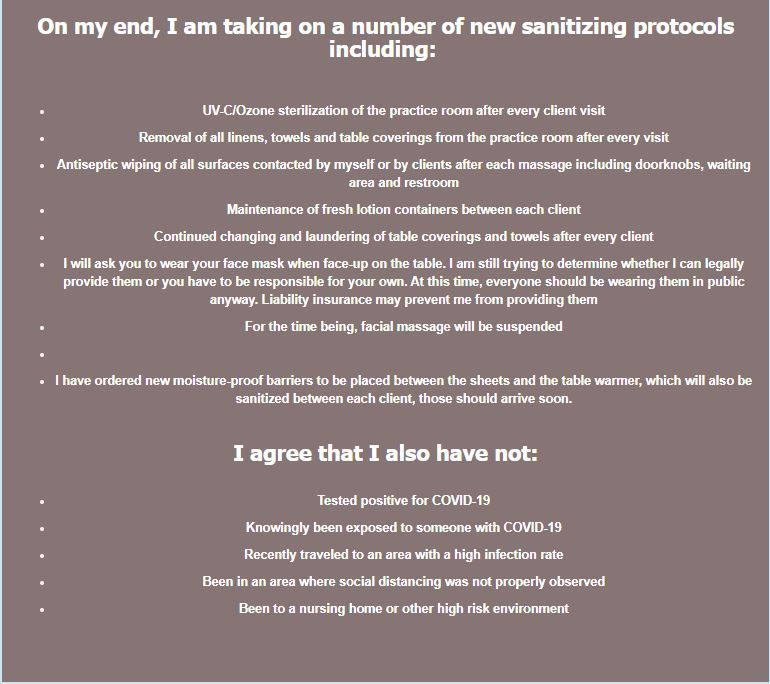 | Day | Availability |
| --- | --- |
| Sunday | By Appointment Only |
| Monday | By Appointment Only |
| Tuesday | By Appointment Only |
| Wednesday | By Appointment Only |
| Thursday | Not Available |
| Friday | By Appointment Only |
| Saturday | By Appointment Only |