Contact Me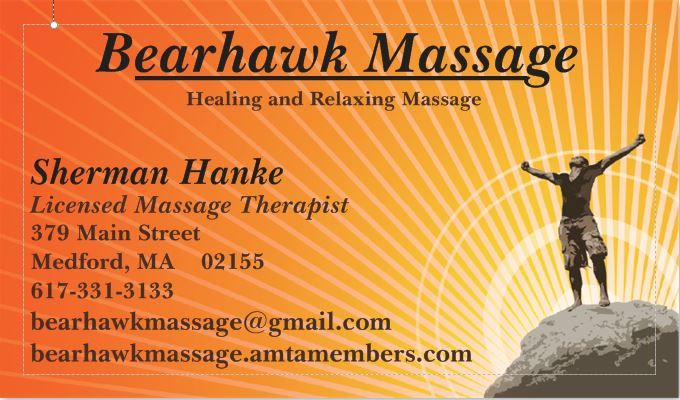 I'd love to discuss how I can best help you live comfortably and effectively.
I can be reached by voice or text at 617-331-3133 and by email at bearhawkmassage@gmail.com.

These will go directly to my phone and are the most efficient way to reach me.
Please let me know whether you prefer to be contacted by voice, text or email.
Sherman Hanke - Bearhawk Massage
(617) 331-3133
379 Main Street
Medford, MA 02155